After a rock star arrived at the Byron Bay Bluesfest on Sunday, Labor leader Anthony Albanese received a reaction from the crowd that nobody wants when they are on stage.
There were loud boos amid the cheers as the Leader of the Opposition made a short address to the audience.
It was a scathing end to Easter Sunday after an exclusive
Solve the poll for
The Sydney Morning Herald
and
age
had previously shown support for Labor and its leader plunged after the first week of the election campaign.
"Anthony Albanese received a warm welcome from the crowd when he first arrived at Bluesfest," said 9News political reporter Fiona Willan.
"Not so friendly when he got on stage…until Jimmy Barnes showed up."
Mr Albanese was applauded during his speech when he referenced the recognition of First Nations peoples in the constitution and called for "a government that supports the arts sector".
But the loudest cheer came from his last words: "Ladies and gentlemen, welcome to Jimmy Barnes."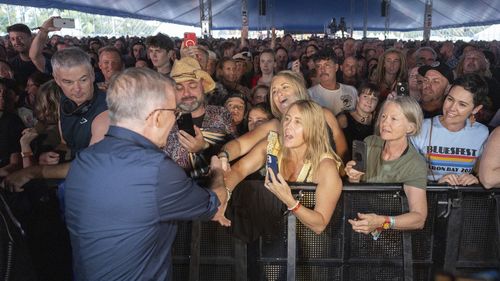 The hostility in Byron Bay comes after the
Solve the poll
released at 6pm, suggests a series of missteps by Mr Albanese has prompted some voters to abandon the opposition leader, who is seeking to bring Labor back into government for the first time in nearly 10 years.
Voters' support for the opposition fell from 38% to 34%.
Two weeks ago, Mr Albanese had a slim lead over Scott Morrison as preferred Prime Minister, 37% to 36%.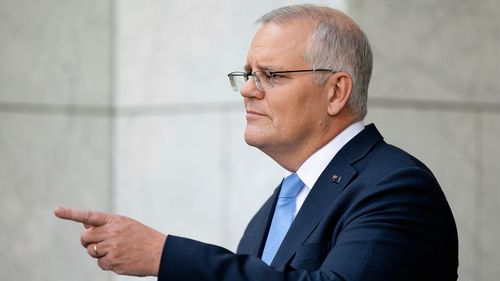 But those fortunes have now been reversed and Mr Morrison leads Mr Albanese, 38% to 30%.
Core support for the Coalition fell from 34% to 35%, and Mr Morrison gained personal approval and performance on key issues such as economic management and national security.